Vianet Partners with MiDas eClass to bring Digital Education to Your Home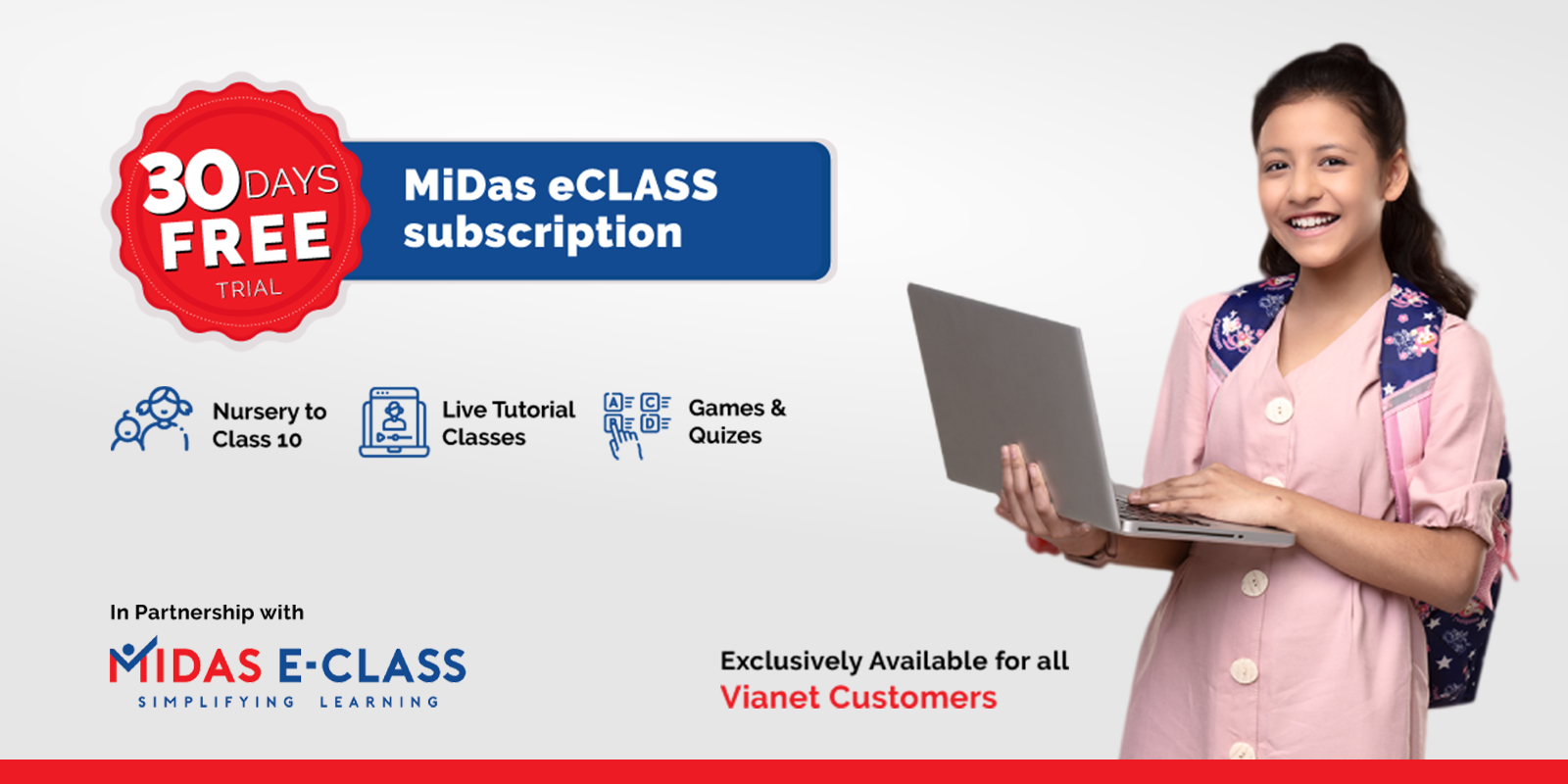 PRESS RELEASE
Vianet Partners with MiDas eClass to bring Digital Education to Your Home

Vianet customers can now enjoy MiDas eCLASS for free
11th April, 2022, Kathmandu;
Vianet, one of the leading ISPs of Nepal, has partnered with MiDas Education, the pioneers of e-Learning in Nepal, with a view of bringing digital education to your home. With this collaboration, Vianet is providing 1 month of MiDas eClass subscription for free for its customers.
MiDas eClass is a digital learning platform that has a government-certified curriculum from Nursery to class 10 available on Android for mobile and Website for laptops. It makes learning fun and engaging with interactive videos, games, and quizzes. It also has live tutorial classes and other features that enable teacher-student engagement. It is like having a digital tutor for you or your children. By providing this service to its customers Vianet hopes to benefit students preparing for their examination, especially with SEE right around the corner.
Vianet will be providing all its customers a month of free trial on MiDas e-Learning App up to Baisakh, 2079. Vianet customers can claim their free month of the e-Learning app by signing in to their Vianet Customer Web Portal or Vianet Mobile App and
Vianet, well known for its high-speed Internet and IPTV service, has been partnering with renowned institutions in Nepal and beyond to provide the best digital experience to its customers.
More Information: www.vianet.com.np/midas