Vianet Launches an Exciting New Referral Campaign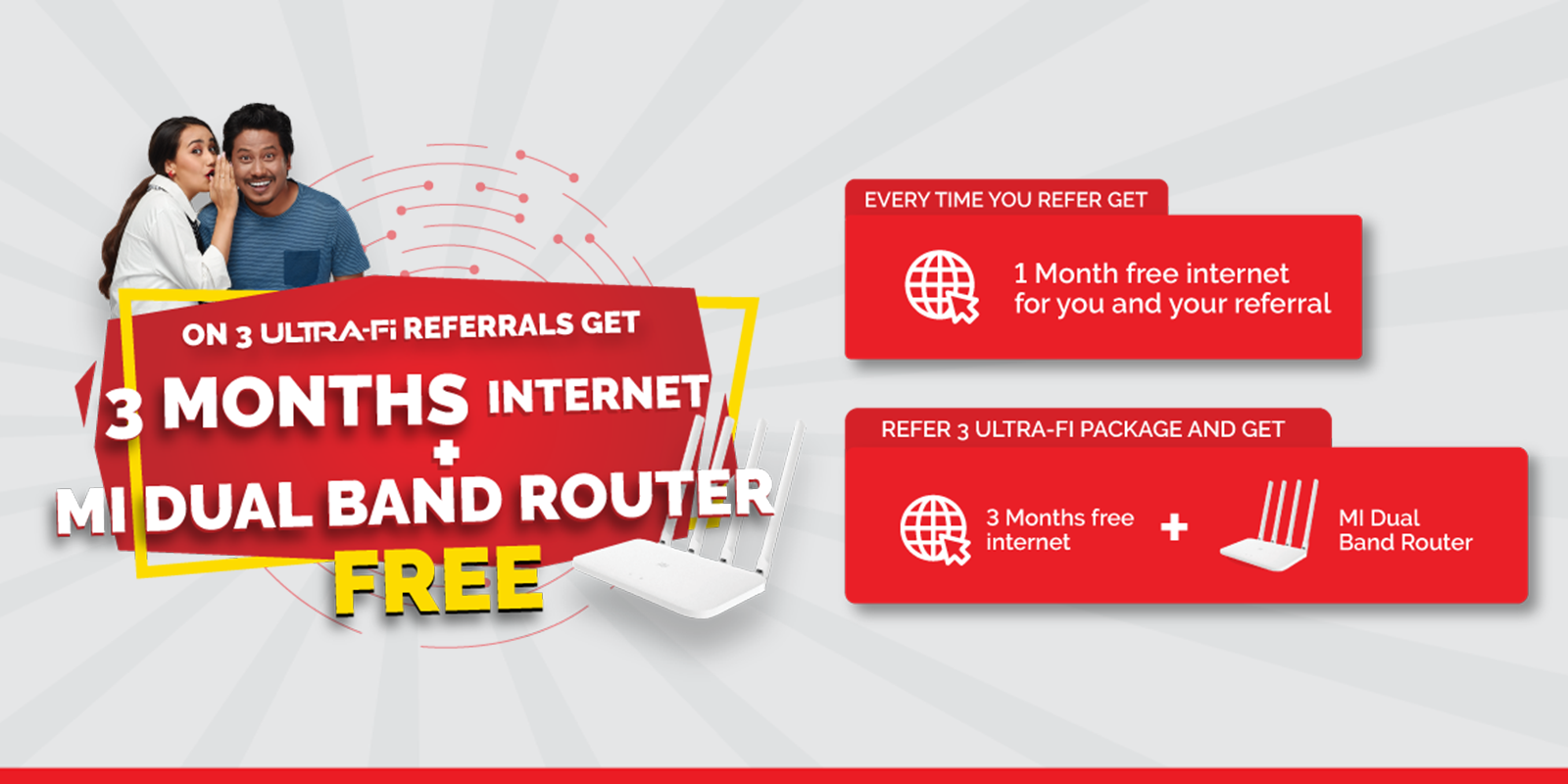 PRESS RELEASE
Vianet Launches an Exciting New Referral Campaign

Customers can win up to three months of internet plus a Mi Dual Band Router for free
4th April, 2022, Thursday, Kathmandu;
Vianet has launched a new referral campaign. Vianet customers can now get a Mi Dual Band Router as well as 3 months internet for free.
Vianet customers who refer new customer as well as the referred customers will now get 1 month free internet. Existing customers who refer more than 3 Ultra-fi customers in 90 days also get a free Mi Dual Band Router along with month free for each of the 3 referral, hence 3 months free. The referred customer must purchase 6 months or above subscription to qualify for referral reward.
Vianet customer can redeem their referral reward after the referred customer successfully installs the internet and makes their first payment. To redeem the offer, the referee/referred has to claim the reward using their own Vianet Mobile App or Customer web Portal. Vianet will contact Mi Router eligible referrers every week to collect their reward.
Vianet has been providing reliable internet and television services with different service packages in almost all major cities. Vianet's Ultra-Fi line of products – Internet plans with the highest Internet speeds at the lowest prices are best suited for users with high-speed internet requirements. The highlight of the Ultra-Fi product line is the 175 Mbps internet plan which comes with up to 2 ViaTV subscriptions and is priced at only Rs. 1250 per month on an annual subscription.
Vianet hopes to add excitement and vigor to the existing customers that have been enjoying their services passively. Any customer wanting to take the benefit of the campaign is encouraged to do so quickly since the offer lasts for a limited time only.
More Information: www.vianet.com.np/customer-referral-offer