Vianet Customers can now enjoy 200 Mbps for just Rs. 999 per month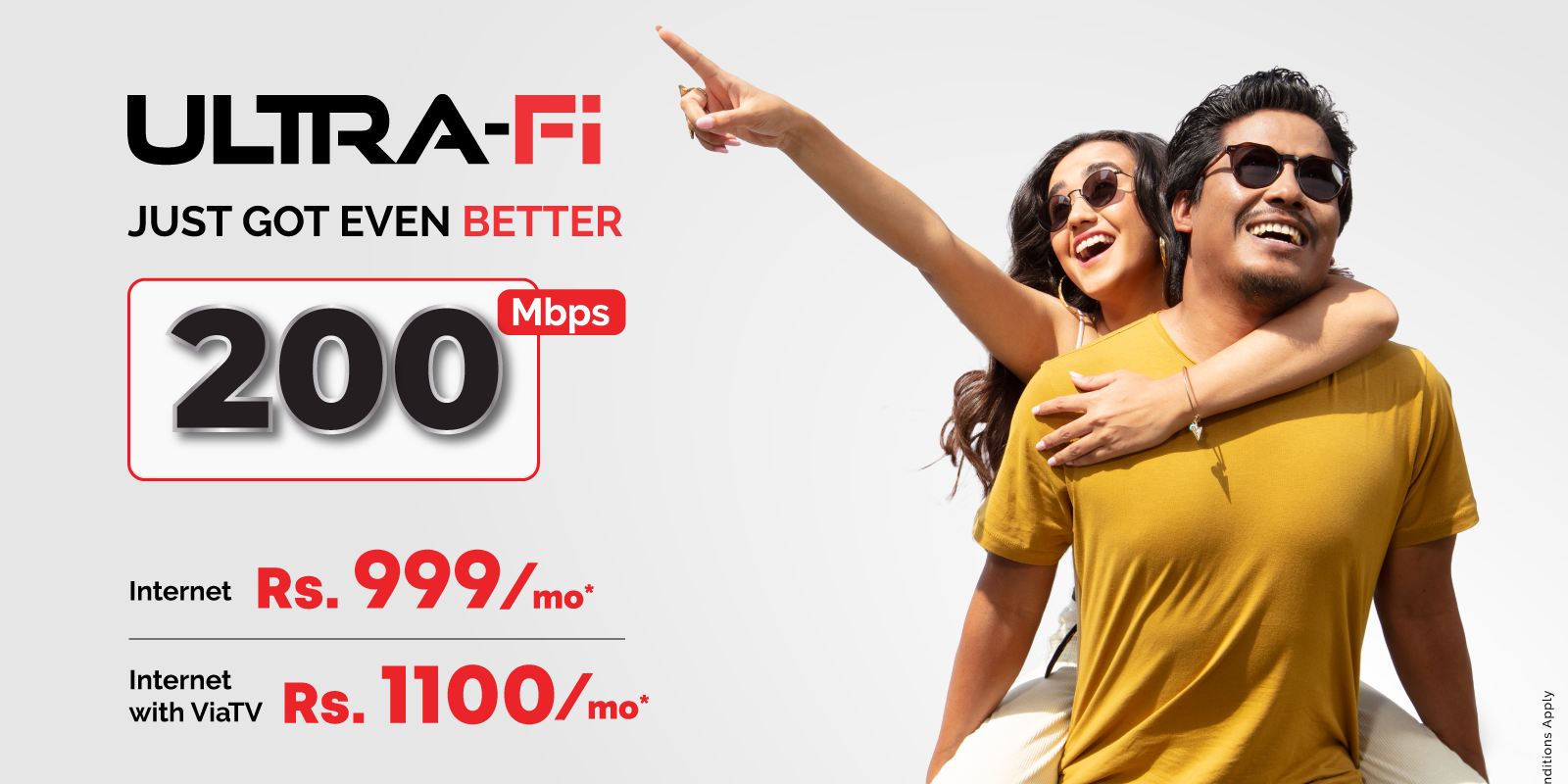 PRESS RELEASE
Vianet Customers can now enjoy 200 Mbps for just Rs. 999 per month

May 25th, 2022, Kathmandu;
Vianet Communication Ltd., one of the leading ISPs in Nepal has announced exciting revisions to its existing Ultra-Fi lineups. The upgraded existing lineup aims to address the growing needs of customers for high speed and high-quality Internet services at better value for money.
Vianet customers can now enjoy unbelievable 200 Mbps Internet for just Rs. 999 per month on a yearly subscription. Customers that want the benefit of 175+ Live TV channels can also opt into the ViaTV bundle variant of the same plan for Rs. 1,100 per month on a yearly subscription. With both of these plans, customers can avail of a Dual Band Router for just Rs. 500 along with free installation, and free first set-top-box. Vianet aims to cater to the needs of two different sets of customers—those looking for high-quality internet without a TV as well as those who want state-of-the-art IPTV service along with their Internet connection—with these packages.
Similarly, for customers looking for higher speeds and more TV subscriptions the company has also announced 250 Mbps with 2 ViaTV and 300 Mbps with 3 ViaTV at just Rs. 1250 and Rs. 1500 per month respectively on an annual subscription.
The company, as per its standard policy, has already upgraded the existing Ultra-Fi subscribers to the respective revised Ultra-Fi plans.
With these revisions, Vianet aims to make Ultra-Fi one of the most value-for-money internet plans available in the market.
More Information: www.vianet.com.np/ultrafi
Vianet is continually driven by its mission of enriching the lives of its customers by providing the best digital experience at the best possible value. Vianet is a leading Internet and TV solution provider in Nepal and has been offering its customers new and innovative internet solutions for both personal and professional usage.