Vianet brings a super attractive offer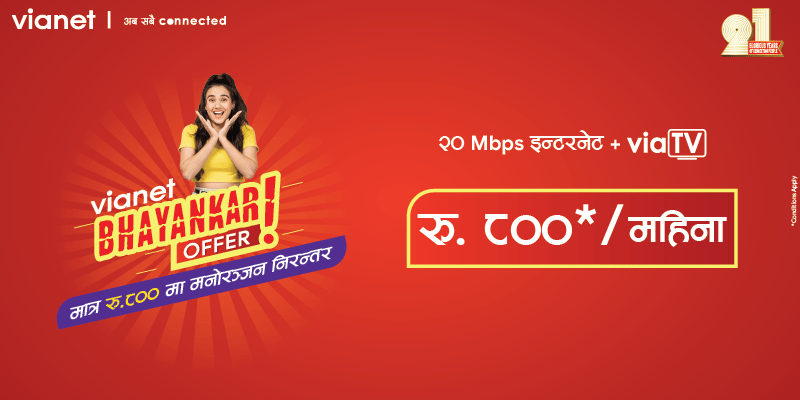 In pursuit of its mission to provide customers with quality internet service, Vianet has introduced another superlative offer in the market. As per the offer, on the purchase of one-year internet package, customers can now avail a combined plan of 20 Mbps internet and Via TV's 175 plus channels. According to the company, with this offer, customers can enjoy uninterrupted entertainment at Rs. 800 per month.
Vianet, the internet service and communication solution provider has been providing customers with new and innovative internet services and communication solutions for both personal and professional usages.