Vianet 1 GB Event at Aloft: Designed exclusively for the world famous OTT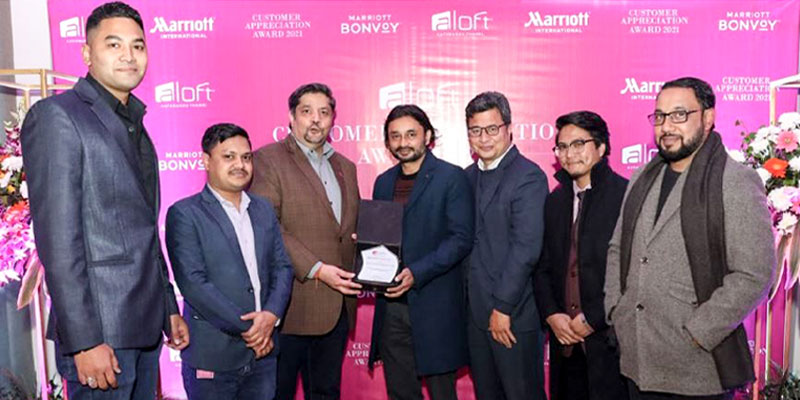 Press Release
Vianet 1 GB Event at Aloft: Designed exclusively for the world famous OTT
Vianet Communications recently achieved a significant benchmark by delivering a 1 GB dedicated internet connection for a world-renowned film production team for a period of 45 days. This is big news for Nepal as well. Unparalleled speed testing and flawless internet support, as well as receiving positive feedback from client Aloft Kathmandu, resulted for quite a rewarding job. Mr. Vikram Singh, General Manager of Aloft Kathmandu, was so pleased with the support and service that he even wrote Vianet to express his gratitude for the successful 1 GB speed Vianet internet support.
Vianet is a leading Nepalese Internet Service Provider known for providing customers with the best digital experience possible. Vianet has already demonstrated that it is well equipped and capable of providing world-class service to local customers, and now world-class film production groups can rely on its service and support as well. For several years, Vianet has been the primary internet service provider for Aloft Kathmandu, Marriott International's urban-inspired and elegantly built brand. Primarily, the Vianet Enterprise support, hospitality section team was contacted by Aloft Kathmandu to upgrade the internet bandwidth for their client. However, request was so high that Aloft Kathmandu's client demanded up to 1 GB of unbreakable internet speed. As a result, the Vianet team opted to provide internet via a direct switch as well as a 10 G port switch. Juniper-EX2300-24T was the switch utilized to provide the 1 GB internet speed. The Vianet support team successfully completed the 1 GB testing phase on May 24th, 2021. According to sources, the film production team has also tried connection testing at other leading hotels in Kathmandu with different Nepalese ISPs. After three months of testing, the filmmaking team insisted that a link be made available on August 20th, 2021. The filmmaking crew used the Vianet internet service till October 3rd, 2021. According to Aloft Kathmandu, the production crew was utilizing a 1 GB internet connection to transfer many huge, heavy files.
The film crew has another plan to return to Nepal. The crew was so impressed with Vianet's support and services and also they have confirmed that they will stay at the Aloft Kathmandu and use Vianet's internet service again the next time they visit. The 1 GB vianet internet speed event was a significant experiment for both Vianet and Aloft Kathmandu. The success of this event demonstrates Nepal's ability to accommodate and satisfy a world-class film production crew while maintaining high speed and providing excellent hospitality.