Via TV Set-top Box now in One Rupee!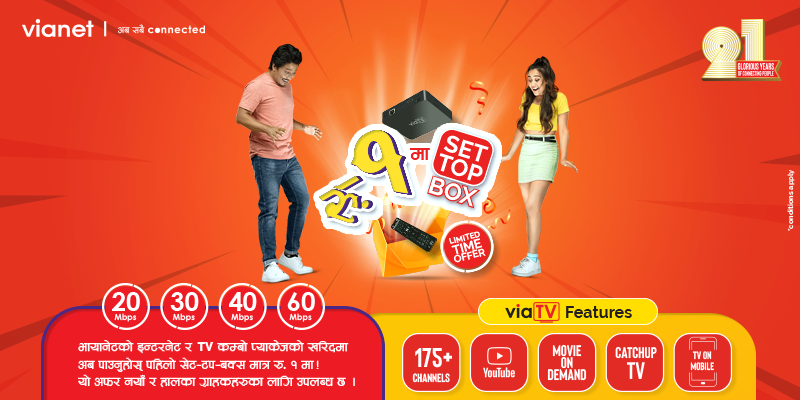 Vianet, the internet service and communication solution provider has launched its latest Via TV Set-top box in one-rupee offer. According to Vianet, customers purchasing one-year internet connectivity can now buy the Via TV set-top box for just one rupee. Likewise, customers purchasing one-month internet service can avail it for Rs.1500 and those purchasing three-months long service can avail it for Rs.1000 only.
Through this offer, the company aims to provide its customers with maximum entertainment at a minimal rate.
Vianet has been providing customers with new and innovative internet services and communication solutions for both personal and professional usages.