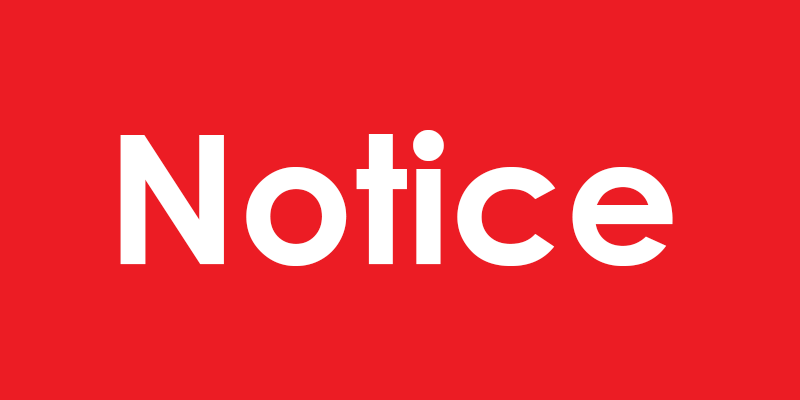 Dear Valued Customers,
We are all aware about how the situation caused by the coronavirus (COVID-19) is progressing globally the threat it poses to us here in Nepal. In light of the current situation, we at Vianet, want to assure you that, we are also doing all we can to keep our employees and customers safe.
Being an essential service provider, it is utmost important for us to be operational in this time. In the interest of the safety of our customers and employees during the current pandemic, we have implemented the following precautionary measures:
All front-end staffs are required to wear masks and gloves.
Employees are required to work from home unless physical presence is required for the job in hand.
Hand sanitizers are easily available for employees and customers. For customers, we have placed sanitizers at the entrance of each outlet, which they are requested to use before entering.
Stringent cleaning and sanitation procedures have been implemented throughout the organization. This will include regular and thorough cleaning of all surfaces, equipment, bathrooms, sinks, and all areas of the outlet, using cleaners with disinfectant that kill viruses and bacteria.
We are thankful to our community for staying at home and helping in being safe so far. We are also thankful to all customers who have been wearing masks while visiting the outlet and have been allowing our field technicians to wash their hands before entering the your premises.
We are trying our best to keep our operations running as long as the situation allows. As of right now, our Customer Service Centers, Phone Support, Field Technical Support services are operational and ready to serve. However, we have kept staffing at a minimum, hence, we highly encourage the use of the following services to minimize physical interactions:
Vianet Mobile App:
The app can be used for:
Viewing Account Details
Renewing your account
Paying your bills online
Registering Support Ticket
Online Payment Partner Apps:
Pay your bills online through our various online payment partners such as eSewa, Khalti, IME Pay, Connect IPS and more.
Other Contact methods:
Facebook Chat Support: fb.com/vianetnepal
Email:
customercare@vianet.com.np
SMS: SMS "Vianet Support [Your Customer ID]" to 34001 to open support ticket.
Call Centre: 01-5970444, 9801046410
As a necessary precaution to limit the need for field technician visit at your premise, we also request customers to avoid moving cables, routers and equipment placed at your location as it risks getting damaged.
We are committed in providing good internet experience to our customers, however, as more people stay indoors and work from home, the use of internet has surged, increasing network congestion, which can affect overall internet experience. During this time, we request our customers to use the Internet responsibly. Please kindly prioritize communication over entertainment.
We will continue to update on the situation. We request everyone to take precautions and stay safe.
Thank you for your support.
Vianet